Social Activities
We enjoy a sense of community at Second Unitarian. In addition to Sunday Morning Worship and many opportunities to meet in committees and small groups, we have our share of FUN at church, too!
We offer social activities throughout the year including: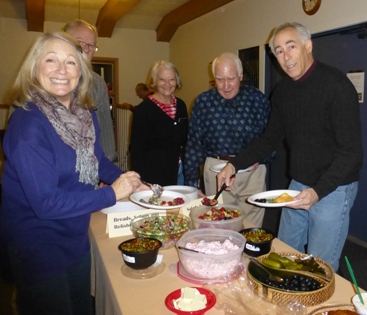 Sunday Fellowship – If attending our in-person worship service, stay afterwards for social time with beverages, where we mingle, discuss the service or just reconnect with friends. If attending via Zoom, stay for social time in our Zoom chat rooms.
Circle Suppers – Gather as groups of 8 to 12 people in members' homes for social conversation and a potluck meal.
Thanksgiving Dinner – Enjoy a feast you don't want to miss on the Saturday before Thanksgiving.
Special celebrations as occasions arise.
Our Fellowship Committee is continually looking for new social opportunities and welcomes your ideas!