Our Minister and Staff
Minister
We are currently in between ministers, during which our Worship Team's talented lay leaders are conducting our Sunday worship services. For policy questions, please contact our Board of Trustees. For all other questions, please contact our Office Administrator listed below.
Director of Religious Education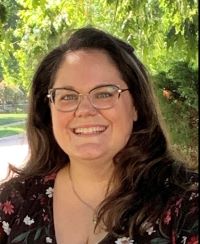 Ashleigh Fuson
Phone: 402-334-0537, ext. 112
Email: dre@2uomaha.org
Ashleigh Fuson has been the Director of Religious Education at Second Unitarian since January of 2020. Prior to that she attended the University of Nebraska-Omaha where she graduated from the College of Education with a degree in Library Science. An amateur author, her experience includes library work in Lincoln, La Vista, and UNO's archival library, as well as a reviewer of children's literature.
Ashleigh's Religious Education experience includes five years as chair of the Religious Growth and Learning Committee while leading religious education classes at the Unitarian Church of Lincoln. A certified Our Whole Lives (OWL) facilitator, Ashleigh coordinated OWL instruction in Lincoln from 2014-2020. She was also the leader of the church's Youth in Action program, where she engaged high school youth in community service activities and fundraising events.
Originally from Harrisonburg, Virginia, Ashleigh has lived in the Midwest since 2010 and joined the Unitarian Universalist faith as a member in 2011. She lives in Lincoln with her three sons, husband, sister-in-law and two cats. On the occasion that she finds herself with free time she enjoys walking in the forest, learning to paint, singing, listening to true crime podcasts and reading with coffee nearby.
Office Administrator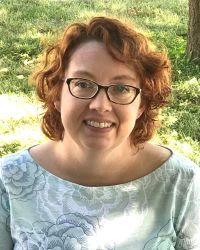 Jaime Short
Phone: 402-334-0537, ext. 114
Email: info@2uomaha.org
Jaime and her family joined Second Unitarian Church in 2006. She became the 2U Office Administrator in 2016. When not puttering around the church office, Jaime can usually be found at home with her husband, four children and a large assortment of pets.