Our Minister and Staff
Minister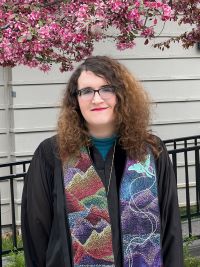 Rev. Juniper Meadows
Phone: 402-697-3873
Email: minister@2uomaha.org
The Rev. Juniper Meadows was born in Rockwood, TN, the only child of a nurse and a national guardsman. She felt a calling towards ministry early in life growing up in the Presbyterian church but found her true spiritual home in Unitarian Universalism when she reached young adulthood. Since coming to this faith, Juniper has thrown herself into service, first as an Religious Education teacher and counselor at the Mountain Retreat and Learning Center, then as Youth Programs Coordinator of her home church of Tennessee Valley Unitarian Universalist Church, and later as a seminarian at Meadville Lombard Theological School in Chicago. While in seminary Juniper completed an intensive internship as a hospital chaplain at Johnson City Medical Center and a congregational internship at Oak Ridge Unitarian Universalist Church in the midst of Covid-19. She has also served on the TRUUsT steering committee (Transgender Religious professional UUs Together) for several years.
Juniper's service, passion for ministry, and leagues of friends, supporters, and colleagues have shaped her into a powerful preacher, a compassionate confidant, a spiritual guide, and a lifelong learner who sees questions as a sacred act. Beyond her ministry work, Juniper is a musician. Before entering seminary she played in several folk and bluegrass projects. Juniper is also a poet, has a background in theater, and has even dabbled in drag performance. The performing arts hold a holy place in Juniper's ministry; seeing them as a means by which the universe makes sparks of beauty and joy out of us.
Education has been a vital pillar in Juniper's life. In addition to her M. Div. from Meadville Lombard she has received her Bachelor's in Theater and Philosophy at East Tennessee State University and has received several academic awards, including recognition from the St. Lawrence Foundation and the Chautauqua Institution.
Director of Religious Education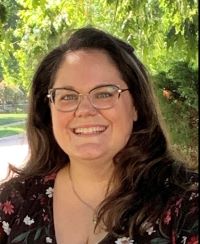 Ashleigh Hartman
Email: dre@2uomaha.org
Ashleigh Hartman has been the Director of Religious Education at Second Unitarian since January of 2020. Prior to that she attended the University of Nebraska-Omaha where she graduated from the College of Education with a degree in Library Science. An amateur author, her experience includes library work in Lincoln, La Vista, and UNO's archival library, as well as a reviewer of children's literature.
Ashleigh's Religious Education experience includes five years as chair of the Religious Growth and Learning Committee while leading religious education classes at the Unitarian Church of Lincoln. A certified Our Whole Lives (OWL) facilitator, Ashleigh coordinated OWL instruction in Lincoln from 2014-2020. She was also the leader of the church's Youth in Action program, where she engaged high school youth in community service activities and fundraising events.
Originally from Harrisonburg, Virginia, Ashleigh has lived in the Midwest since 2010 and joined the Unitarian Universalist faith as a member in 2011. She lives in Lincoln with her three sons, husband, sister-in-law and two cats. On the occasion that she finds herself with free time she enjoys walking in the forest, learning to paint, singing, listening to true crime podcasts and reading with coffee nearby.
Office Administrator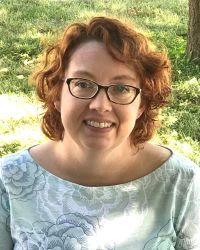 Jaime Short
Phone: 402-334-0537
Email: info@2uomaha.org
Jaime and her family joined Second Unitarian Church in 2006. She became the 2U Office Administrator in 2016. When not puttering around the church office, Jaime can usually be found at home with her husband, four children and a large assortment of pets.
Technology Coordinator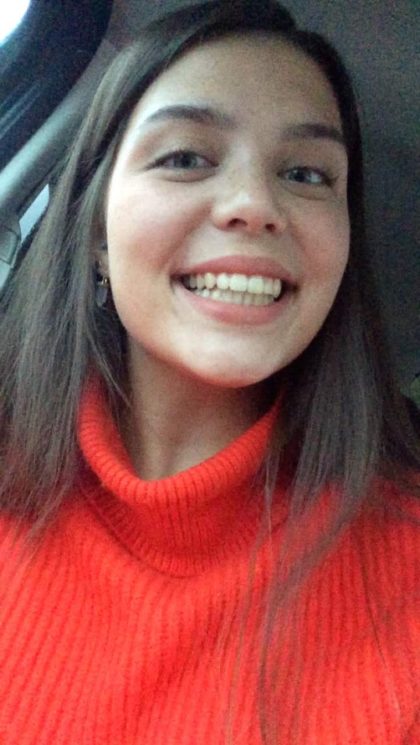 Sarah Carter
Email: 2uomaha@gmail.com