Racial Justice
We believe every person has value as a member of the human family. The suffering caused by racism must end if we want to create fair and loving communities.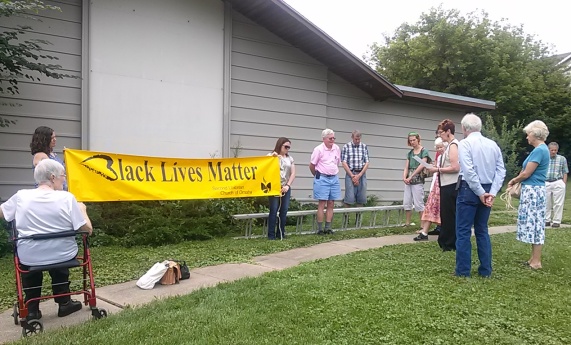 We pursue racial justice in the following ways:
Education
Educating ourselves on racism and the role that white privilege plays in perpetuating it.
Attending Omaha's monthly Table Talk series.
Holding a workshop on inclusiveness, conducted by Inclusive Communities.
Showing Solidarity
Attending the annual Martin Luther King Jr. Unity luncheon.
Installing a "Black Lives Matter" banner on our church.
Supporting local organizations seeking racial justice through Share the Plate
Black Men United of Omaha
Multicultural Coalition of Grand Island
Omaha Area Sanctuary Network
Black Votes Matter Institute
Urban League of Nebraska
Malcolm X Foundation
Inclusive Communities
Centro Latino of Council Bluffs