Volunteer
There are many ways you can help Second Unitarian by offering your time and talents. We encourage you to assist congregational work as a volunteer:
on a committee with like-minded individuals to make a difference (see committee list below).
at Sunday services, by joining a hospitality team, singing in the choir, or becoming a teacher or helper in children's Religious Education classes.
on short-term projects such as the annual book sale, church cleanup days, or service projects.
around the church, by helping with the aesthetics of the sanctuary, building and grounds maintenance or technology.
If you are interested, or for contact information for any church committee, contact the church office at info@2uOmaha.org or 402-334-0537 ext. 114.
Our committees include:
Building and Grounds – Takes care of our property and helps to ensure we are as environmentally conscious as possible in the stewardship of our space.
Caring – Works to build a caring community that will help and support each of our members as we experience the events, stages and transitions of life.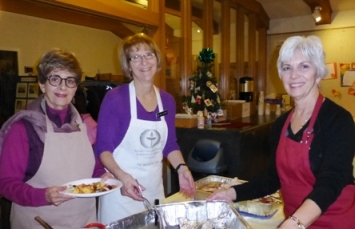 Fellowship – Promotes a sense of community and celebration within our congregation by sponsoring various social activities that appeal to our diverse church community.
Finance Coordinating Council – Oversees Second Unitarian's fiscal health and marshals the financial resources to further its mission. Coordinates the following teams.
Endowment – The custodian of the Endowment Fund, which is to be used to enhance the mission of Second Unitarian Church of Omaha and to promote Unitarian Universalist Principles in the community independently from the annual operating budget.
Fundraising – Plans one or more community-building fundraising events each year.
Stewardship – Conducts the annual pledge drive in ways that help each of us discover our own personal generosity. This is done by making a year-long financial pledge that reflects our own financial condition as well as our commitment to the congregation's future and success.
Library – Acquires and provides resources for committees, for programs, and for members and friends in order to support us in our search for truth and meaning.
Marketing and Communications – Develops communications policy and procedures as well as coordinates the church's communications and advertising.
Membership – Coordinates Hospitality Teams, welcomes newcomers to our congregation, assists them in meeting with others and exploring membership, and helps members find ways to connect.
Nominations and Leadership Development – Helps grow leadership skills in individuals and matches those leaders with our congregation's needs.
Religious Growth and Learning – Responsible for religious education, discussion and celebratory events for our children and youth, designed to nurture the deepening of their religious experience, celebrate their religious community, and inspire empowerment to make a difference.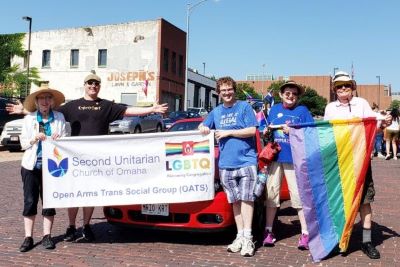 Social Justice Committee – Oversees justice issues, solicits nominations for Share the Plate.
Technology – Our Technology committee assists our congregation in using current technology to its greatest capacity.
Worship – Worship Associates help deepen our spiritual experience by working collaboratively with the minister to develop worship themes, to support and participate in worship services, and to engage us at many different levels of experience through music, visual art, and aesthetics.
Aesthetics/Second Showing – Works to create an aesthetically pleasing sanctuary and coordinates the art displayed on the Second Showing wall.