Care for the Environment
Unitarian Universalists affirm and promote seven principles, one of the most cherished being "respect for the interdependent web of all existence of which we are a part."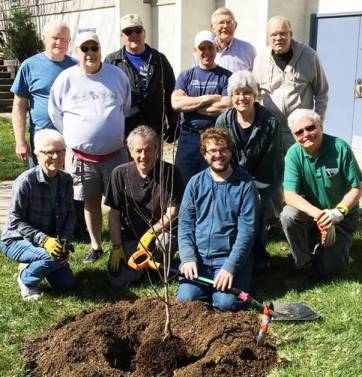 We demonstrate our respect through action and education, closely aligned with materials provided by the UU Ministry for Earth. Goals include the wise use of natural resources through sustainable living; education through worship services, religious education programs; and the promotion of economic and environmental justice.
Community Garden
Our most visible initiative is our community garden, started in 2011. Open to members, affiliates, and neighborhood families, its vegetables and flowers enhance our grounds as you can see below. The garden also inspires a sense of wonder for our congregation's children, as one of their favorite activities is to run out to the garden on Sundays to see what's ripening! More about Ethical Eating.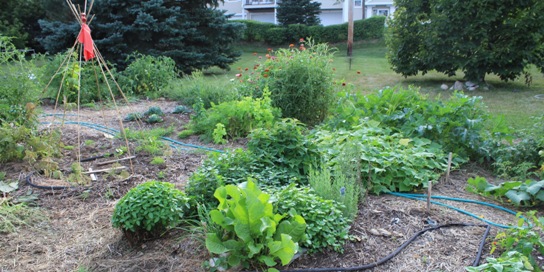 Composting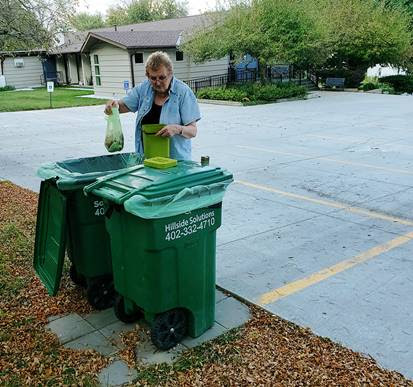 We host two Hillside Solutions bins for organic household waste to help our community members attain zero-waste lifestyles. Ours is one of the many sites all over the Metro area that Hillside provides to its Hillside Solutions Compost Club members, who pay monthly or annual subscriptions. Hillside accepts much more than regular back-yard composting can manage, such as dairy, meat, bones, paper products, practically anything that was once living. Club members keep their waste out of the landfill and get excellent garden compost in return. Just look for the green bins on the west side of our parking lot.
Green Sanctuary
Our Social Justice committee is the contact point for the UUA's Green Sanctuary Program. Activities fulfill requirements for achieving accreditation as a Green Sanctuary congregation. Specific duties:
Facilitate planning and documentation of activities that lead to achievement and retention of Green Sanctuary accreditation.
Promote "green" dialogue with existing committees, individual members, and friends.
Assimilate "green" philosophy into activities of other committees.