Donate Now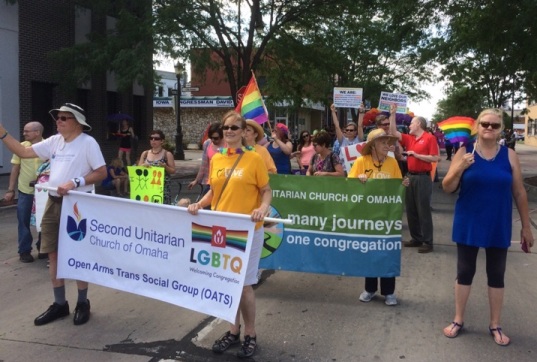 At Second Unitarian Church our mission is to be authentic, compassionate, and transformative in our lives, in our faith, and in the world. This community encourages us to live with integrity, to nurture one another, and to change the world through acts of love and justice.
Be a part of the positive change this world needs. Support Second Unitarian today!

(Clicking the above link will take you to a secure donation screen
powered by Vanco Payment Solutions.)
---
About Our Donation Screen
Here is some helpful information about what you will find on the donation screen.
Directing Your Donation
You may donate to one or more of the following funds in a single transaction.
General Operating 
Pledge Payment (Will be counted toward the commitment you made on your annual operating pledge form. Learn more about pledging.)
Social Justice
Share the Plate (One-half of your donation is shared with our currently designated nonprofit recipient.)
From time to time, special justice projects may be listed here, such as supporting a refugee family, purchasing "Side with Love" T-shirts, etc.
Gifts
General Gift (You may optionally indicate a specific use.)
Memorial Gift (Please indicate whom you are honoring.)
Minister's Discretionary Fund (Used to help congregants in times of need.)
Endowment Fund (Learn more)
Fundraising
From time to time, fundraising events or projects may be listed here.
Donation Frequency
You may make a one-time donation or set up recurring monthly donations. The "monthly" option will display only if you are logged into your account.
Creating an Account Profile
If you plan to make online donations to Second Unitarian on a regular basis, we recommend you create an account profile for the following reasons.
Allows you to view your giving history.
Allows you to set up and manage recurring donations.
When viewing your account summary, click on the "Add Transaction" button to toggle back to the "Donations" screen.
Payment Methods
You may choose from a variety of payment methods.
Pay from your credit, debit, checking, or savings account.
If paying by credit or debit card, please consider checking the box to give an additional 3% to help offset the processing fee.
You may store your payment information within your account profile. To change or delete your payment information, click on the "Edit Account" button on your account summary screen.
Need Assistance?
Please contact Kathy Bell at website@2uomaha.org if you encounter issues in using the donation screen.