Worship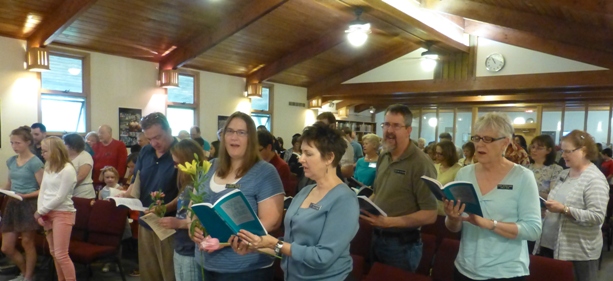 Worship is the heart of any church community. We lift up that which is most beloved, most valued, most holy to us. It is a time when we gather to honor traditions, make meaning and to discover our deepest questions. It is a time to be authentically true to ourselves and open to the power of being together in the search for truth. Through worship we reach toward our wholeness, as we strive to live with more wisdom, more connection and more compassion.
Sunday Worship Service
You may join us in person or online via Zoom. See Upcoming Worship Services for more information.
Our Sunday worship services are weekly reflections that weave together our own thoughts and experiences with music, beauty, poetry, and words that both comfort and challenge. Elements of a typical Sunday morning service at Second Unitarian include: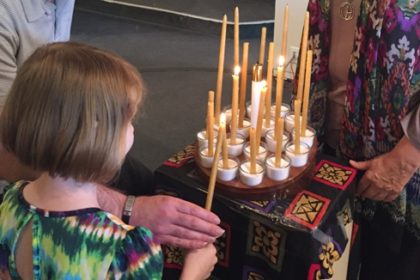 Words of welcome.
Lighting a flaming chalice, the symbol of our faith.
Music with our Dulcet Singers.
A story for all ages.
Altar building, a time for celebrating and supporting each other through our joys and sorrows.
An offering, half of which we share with the community.
Readings—ancient or contemporary.
A sermon given by our minister, a guest speaker, or a member of the congregation.
On the first Sunday of the month, children meet downstairs during the worship service for stories, discussion and activities pertaining to our monthly theme and to enjoy time with each other. On all other Sundays, children and adults join together for child-friendly, all-ages worship services in our sanctuary.