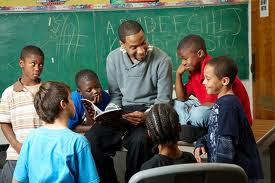 Every week Second Unitarian donates one half of our offering to a local non-profit organization. This month we will "share the plate" with Black Men United of Omaha. Black Men United is a grassroots organization that does advocacy (protects) and economic development (builds) work that focuses on black men of all ages in the Omaha community. Black Men United is dedicated to supporting the growth and development of black men, their families and the communities where they live, work and play.
One of the programs, Real Men Read, provides opportunities for men to be role models by reading to children in local elementary schools. Intro to the Trades and the Urban Pre-Vocational Training Program support hard-to-employ men and women in the Omaha metro community. This program helps prepare individuals for living-wage jobs. In addition, Black Men United routinely hold classes on leadership and small business training.
Find out more at blackmenunited.org.