On Friday, November 8th Faithful Builders volunteers put the finishing touches on its new Habitat for Humanity home located at 3019 Pratt Street.
On Saturday morning the home was dedicated. Many of the volunteers from the Coalition's 13 churches were on hand to welcome the new owners, Ahmed, Zahra and their three children.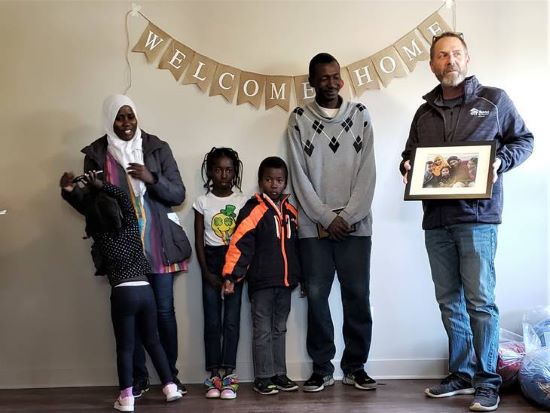 David Klitz, Habitat Program Specialist, presents a family photo to Ahmed, Zahra and their three children.
The new home has a little over 1,700 square feet of living space with living room, kitchen, bathroom, and three bedrooms upstairs; and two bedrooms, bathroom, utility room, and large unfinished storage area in the basement. There is also a one-car attached garage.
Habitat for Humanity owns a lot across the street on Pratt St. that will likely be the site of the Faithful Builders 2020 home building project.
Thanks to the five 2U volunteers who helped build the home this year: Craig Piquette, Nancy VanderSluis, Larry Kurtz, Jim Poleshuk, and Clyde Anderson. And a big thanks to JoAnne Draper who organized the Food Brigade that provided food for the volunteers on October 12th – Cheri Cody, Nancy Kenny, Julie and Roger Nicolaisen.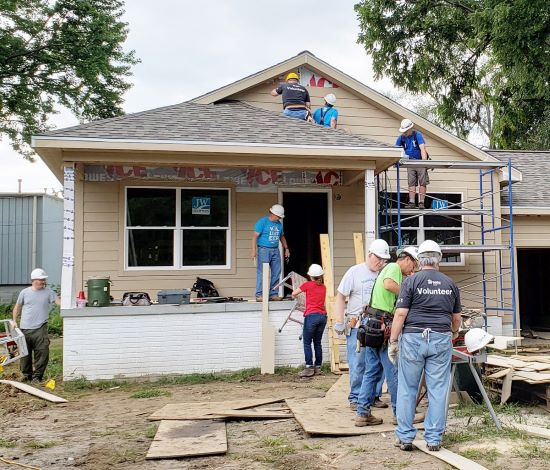 Finishing front siding on Aug. 31, 2019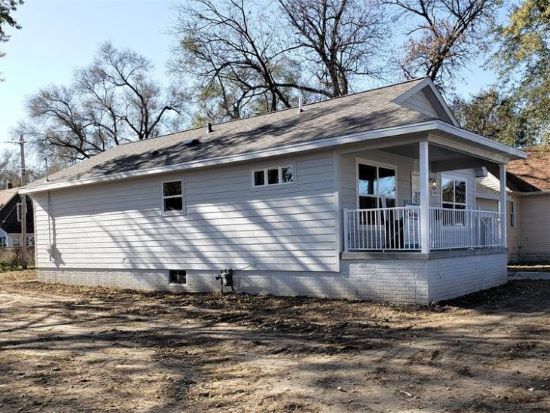 Completed home at 3019 Pratt St. on Nov. 8, 2019
-Story and photos by Clyde Anderson