Religious Education for Children and Youth
Our religious education (RE) program aims to support your child's primary religious educator…YOU! We believe religious education begins at home and now, during these socially distant times, is an opportune time to develop faith-building rituals with your children.
This past summer's Books and Cooks program is an example of how we support faith development within 2U families.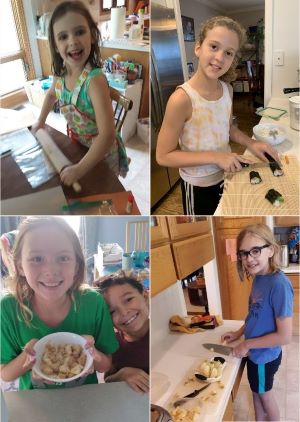 Each week participating families received a meal kit, recipe and story. The easy-to-make meals gave kids and their families a "taste" of different cultures around the world. The stories included lessons about helping each other, being part of a community, being adventurous, being independent, sharing, and the importance of family.
Goals of Our RE Program
At 2U our RE program for children and youth strives to:
Provide an inclusive community where children and youth feel welcomed, loved and accepted … unconditionally.
Provide a religious and moral foundation to help children clarify their social values and religious identity.
Grow their knowledge of Unitarian Universalism (UU) and other world religions.
Encourage social responsibility to the greater world community and to our planet Earth.
Our RE program comes in many shapes and sizes but includes the following offerings:
Sunday Morning Religious Education
Religious Education may look different this year, but it is still very active! We meet via Zoom one Sunday a month at 10 a.m. before the Sunday worship service. On the other Sundays we offer pre-recorded videos your family can watch at your convenience.
Each month we offer Chalice Home packets based on monthly themes. The packets include a family worship and family activities that lead to building and growing a family home "altar" or as we refer to it, "Chalice Home."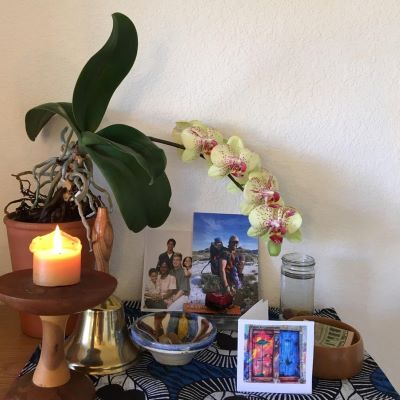 Both our children's curriculum and our worship services are based on this year's Soul Matters monthly themes.
2020-2021 Congregational Monthly Themes
September: Renewal
October: Deep Listening
November: Healing
December: Stillness
January: Imagination
February: Beloved Community
March: Commitment
April: Becoming
May: Story
​June: Play
Please reach out to Ashleigh Fuson, our director of religious education, at dre@2uomaha.org to enroll your children in our program.
Beyond Sundays
Young Religious Unitarian Universalists (YRUU)
On Wednesday evenings during the school year from 7 to 8:30 pm, we invite 6th through 12th graders to participate in our Zoom youth group meetings. Joint advisers from both First and Second Unitarian Churches of Omaha share in leading our youth in community and area projects and events.
Our Whole Lives (OWL)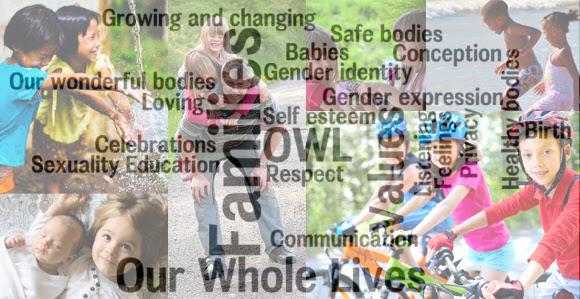 We periodically offer this high-quality, age-appropriate UU sexuality education series to various age groups: grades K-1st, 5th-6th, and 7th-9th. Rigorously trained, vetted and certified facilitators help youth explore the beautiful-yet-complex sexual nature of the human condition. They also learn critical skills to help keep themselves safe.
Coming of Age (CoA)
We offer 8th through 10th grade youth, as enrollment allows, the opportunity to explore their beliefs and write a Credo: a statement of belief. CoA youth meet collectively and individually with an adult mentor, with whom they are matched as the program commences.
Open Arms Trans Social Group (OATS) 
Transgender youth, their friends and families gather from throughout the region for monthly social support. Group members share their hopes and concerns, community resources and emotional sustenance. Note: These meetings are currently on hold until our church reopens. More
If you have questions about any of our programs, please reach out to Ashleigh Fuson, our director of religious education, at dre@2uomaha.org.