Religious Education for Children and Youth
Register children and youth for 2020-21 religious education 
The registration form includes questions to help us learn what form(s) of Religious Education can best meet your family's needs while church activities are happening remotely.
CLICK HERE TO REGISTER!
Questions? Please reach out to Ashleigh Fuson, our director of religious education, at dre@2uomaha.org.
The passionate community at Second Unitarian Church of Omaha loves children, youth and families. We seek to involve all ages and backgrounds in our meaningful programming. The purpose of our Religious Education (RE) program for children and youth is to provide an inclusive community where they feel welcomed, loved and accepted … unconditionally.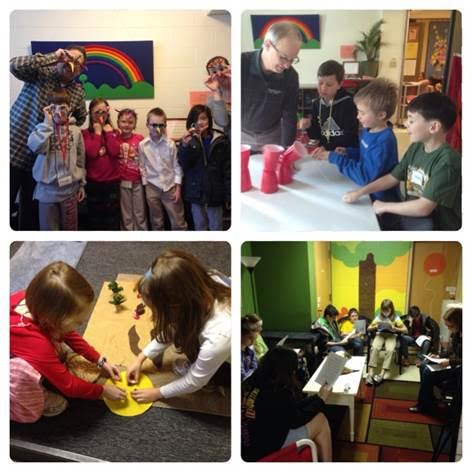 We strive to provide a religious and moral foundation for clarifying social values and religious identity. We also want to grow knowledge of Unitarian Universalism (UU) and other world religions. In addition, we encourage social responsibility to the greater world community and to our planet Earth. We partake in social projects that turn ideals into action, as we aim to build social capital in our children and youth.
Finally, an emphasis on creating safer congregations means we adhere to certain protocols, like two-person teaching teams and full background checks for all our volunteers and staff.
Our RE program comes in many shapes and sizes but includes the following offerings:
Please Note: Due to the COVID-19 pandemic, all in-person children and youth gatherings described below have been suspended. Information about our Children's 2020-2021 religious education program coming soon!
Sunday Mornings
Sunday Morning Religious Education
Children and youth, ages 3 to 12 meet on the lower level from 10:30 to 11:30 a.m. for All-Ages Religious Education, involving a story with associated activities and exploration time.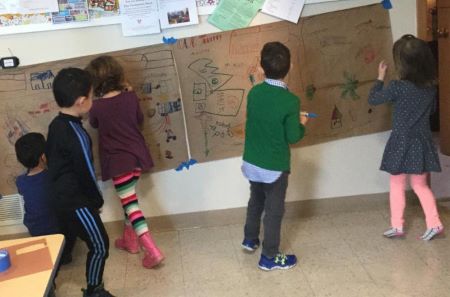 The curriculum is based on a monthly themed ministry called Soul Matters.
2019-2020 Congregational Monthly Themes
What Does It Mean to be a People of…
September: Expectation
October: Belonging
November: Attention
December: Awe
January: Integrity
February: Resilience
March: Wisdom
April: Liberation
May: Thresholds
​June: Compassion
Themed ministry fosters discussion at home, as both the children's classes and worship services explore the same monthly theme. Trained volunteer teaching teams appreciate this framework, which allows them to improvise and tailor Sunday mornings to fit our challenging times.
Once you become a member, or have deeply engaged in our congregation for at least six months, you may also become part of our teaching team.
Whole Congregation Worship
On select Sundays, we do not hold classes on the lower level. Instead, we invite our children, youth and families to join together in the sanctuary throughout the worship service. We urge children to participate in chalice lighting, story-telling and other meaningful rituals during these services.
Beyond Sundays
Religious Growth and Learning Team (RGL)
This team of adults meets monthly to guide and provide "checks and balances" for the RE Program as a whole. These are congregants who have experience in our program, special knowledge or talent, and uncompromising commitment to children and youth. As part of our Safer Congregations Protocol, we expect that this working group will be members of Second Unitarian Church or are on a path to membership. We are always looking to strengthen our programming, so even new 2U members are encouraged to join.
Young Religious Unitarian Universalists (YRUU)
On Wednesday evenings during the school year from 7 to 8:30 pm, we invite 7th through 12th graders to meet at our sister congregation, First Unitarian Church of Omaha, located at 3114 Harney. Joint advisers from both churches share in leading our youth in community and area projects and events.
Our Whole Lives (OWL)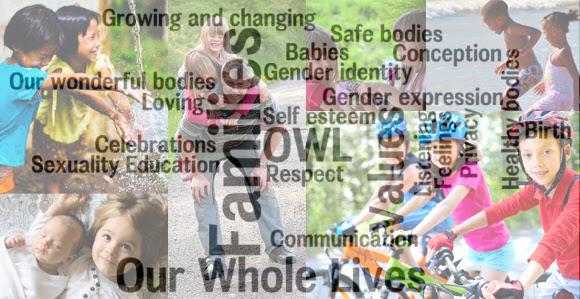 We periodically offer this high-quality, age-appropriate UU sexuality education series to various age groups: grades K-1st, 5th-6th, and 7th-9th. Rigorously trained, vetted and certified facilitators help youth explore the beautiful-yet-complex sexual nature of the human condition. They also learn critical skills to help keep themselves safe.
Coming of Age (CoA)
We offer 8th through 10th grade youth, as enrollment allows, the opportunity to explore their beliefs and write a Credo: a statement of belief. CoA youth meet collectively and individually with an adult mentor, with whom they are matched as the program commences.
Open Arms Trans Social Group (OATS) 
This is a monthly social support meeting for transgender youth and their parents/guardians. Group members share their hopes and concerns, community resources, emotional sustenance, and a meal. More
If you have questions about our programming, please reach out to Ashleigh Fuson, our director of religious education, at dre@2uomaha.org.