Service Learning Projects
What is a Service Learning Project (SLP)?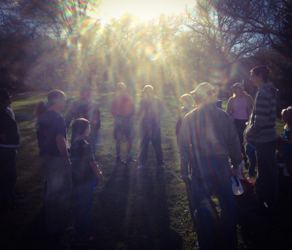 These projects aim to expand our horizons, not only as a congregation and the service we provide to the greater community, but as a chance to push our own boundaries and experience something we may not have had the chance to try on our own.
In the past, we have cleaned up Potter's Field, an indigent cemetery, and learned about a dark chapter in Omaha's history. We have helped assemble a display on environmental living at Fontenelle Forest and created sleeping mats for the homeless. Our service learning projects (SLPs) have taken us behind the scenes at the Nebraska Humane Society and have provided dental supplies for the residents of Pine Ridge Reservation. We have also helped teens moving out of foster care set up their first home in Omaha.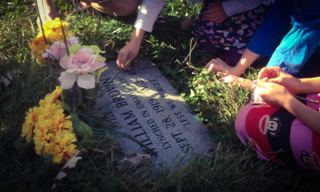 Regardless of your age, you will emerge from an SLP with a new appreciation of the world.
If you ever have a suggestion or idea for a service learning project, we would LOVE to hear it: please contact our Director of Religious Education or one of the members of the Religious Growth and Learning (RGL) Council to share it!