Minister's Welcome
Welcome to the Second Unitarian Church of Omaha!
I'm so glad you are taking a look at our website.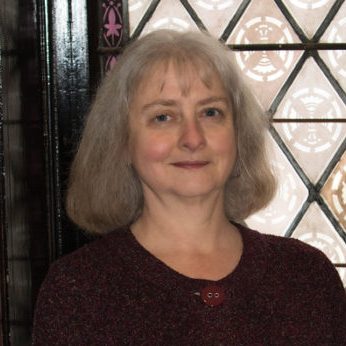 We are a congregation of the Unitarian Universalist faith – a progressive world religion. Our faith is centuries old and spans many countries, with rich traditions of:
The importance of the community and individual search for truth and meaning
A strong commitment to social justice in this life and this world
Positive and loving support and challenge for spiritual growth as individuals and as a community
Though Unitarian Universalism emerged from the Christian faith, specifically the Reformed Protestant tradition, we have not been part of the worldwide Christian tradition since the end of the 19th century. True to our heritage, we always keep reforming!
We are not a creedal or doctrinal religion, but a covenantal one. Membership in our congregations is not based on what we believe theologically, but on how we promise, or covenant, to live together with all other beings on this planet.
Our fundamental covenantal statement is that of our Unitarian Universalist Seven Principles and Six Sources, a statement describing how we covenant to live together and what sources of religious wisdom we consider to be authoritative.
We are proud to be a liberal religious faith, one that requires no allegiance to any theological creed or doctrine as a condition of membership. Within our communities we follow a variety of spiritual paths, including Judaism, Christianity, Buddhism, Paganism, Humanism, Atheism and others. Yet we are all, first and foremost, Unitarian Universalists! We welcome everyone, of any religious background or belief, age, social class, ethnicity, ability, sexual orientation or gender identity. We affirm all these differences as part of the amazing mosaic that is our world!
Please join us for worship on Sunday morning or for any other activities you see on our site. All are welcome!
—The Reverend Cyndi Simpson 
We bid you welcome,
who come with weary spirit seeking rest.
We bid you welcome,
who come with hope in your heart.
We bid you welcome,
who are seekers of a new faith.
Who come to probe and explore.
Who come to learn.
We bid you welcome,
who enter this hall as a homecoming.
Who have found here room for your spirit.
Who find in this people a family.
Whoever you are,
whatever you are,
wherever you are on your journey,
we bid you welcome.
—by The Reverend Richard Gilbert, Unitarian Universalist