Youth/Teens
Youth want to be a part of church?!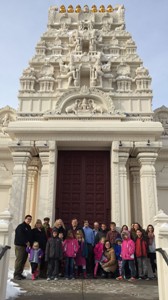 At Second Unitarian Church, they do!
Youth are in the process of defining themselves and refining the ways they navigate the world around them. Our programs support that process. We empower them with the tools to make their journey of discovery one they can be proud of and fall back on in times of need.
We also believe they have the maturity and background to participate meaningfully in congregational life and worship. We encourage our youth to join us in worship (and often, they do) or contribute to committee work. Furthermore, youth are encouraged to transition from student to teacher and share their journey by helping — or even leading — in the classrooms of the Religious Growth and Learning program.
If you are new to the church, please contact the Director of Religious Education at Second Unitarian to register for class or to learn more about helping our children through their journeys.
Sunday School (during the school year)
Youth in grades 5th through 8th can join our Second Circle. This group is working through curriculum that mirrors the worship experience upstairs. It is a great opportunity to ease them into being a full member, and helps them articulate their beliefs during conversations with adult congregants on issues they have both learned about.
Older youth can join the congregation upstairs or join their fellow youth downstairs. And, yes, you will see our youth helping out on multigenerational Sundays: from throwing on a fun costume to act in a play, to lighting the chalice, from doing a reading to helping out with a hospitality team.
YRUU
On Wednesday nights (September-May), the youth from Second Unitarian join First Unitarian youth for YRUU (Young Religious Unitarian Universalists). This program gives youth an opportunity to connect with others in their age range with similar faith questions and journeys. YRUU is, in part, managed by the elected Youth Advisory Committee (YAC) which allows many of the youth their first foray into leadership and board governance in a supportive structure. If you are new to the church, please contact the Director of Religious Education at Second Unitarian to register or join the YRUU FaceBook Group for more information.
Coming Of Age (COA) Program
The Coming of Age program gives the youth the opportunity to explore their beliefs and write a Credo: a statement of belief. Exploration takes place as a COA group and individually with an adult mentor of the youth's choosing. It is available to any youth in 9th grade or above who is interested.
Transgender Youth Group
Open Arms Trans Social Group (OATS) is a monthly social support meeting for transgender youth and young adults was initiated in February of 2012 and continues to this day. Group members, sometimes driving far distances, support one another by sharing not only their hopes and concerns, but also potluck meals, clothes, advice, resources and emotional sustenance.
Visit the OATS website to learn more about the group.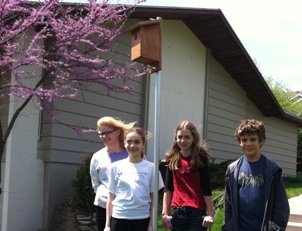 Teen Movie Group
On the third Sunday of each month (4:30-7:30pm), we invite teens (7th grade and up) and adults to meet at the church and watch a movie, share dinner, and discuss the ideas lifted up by the movie with a moderator. Many of the movies feature ethical or spiritual dilemmas. If you have a movie suggestion or would like additional info, email our Director of Religious Education.
Service Learning Projects
Occasionally, our church has Service Learning Projects.  This is for any and all members of the community as it provides a great opportunity for youth to connect with peers, children, and adults.
Our Whole Lives (OWL)
Every few years, one of the two Omaha Unitarian Universalist congregations offers Our Whole Lives (OWL), a curriculum that helps youth get the confidence to live as their authentic selves, learn about what makes for healthy relationships (platonic as well as sexual ones), and develop a language of respect for others who identify differently. Visit the OWL page for information regarding the next class.