Next Service
Everything is Possible Now
Rev. Cyndi Simpson
What does it mean to say that we are a people of possibility? Where can we find potential and opportunity in our lives every day?
Our Stories
I needed a group that was intellectually stimulating and encouraged critical thinking.

I wanted an opportunity for social activism and connections to others doing good work in the community. Read the full testimonial.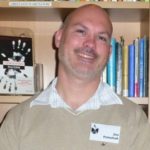 Jim Poleshuk